Introducing the first ever adaptable mast. The easiest wakefoil on the market to help you build confidence and progress. This patent pending design allows the product to evolve with the rider's ability. Customizable to 3 sizes all while riding on the same set up.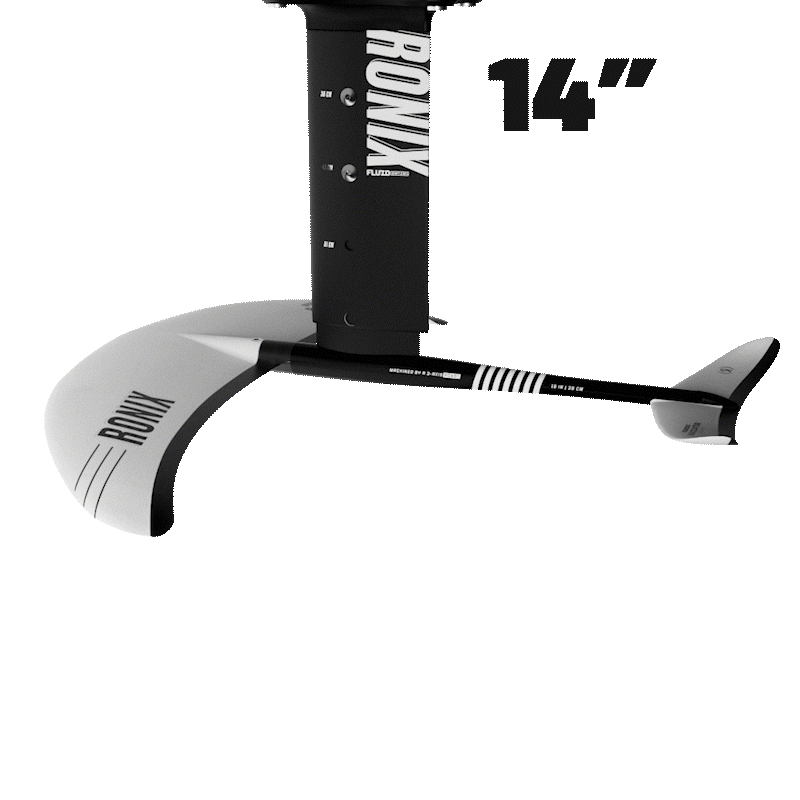 727 FOIL PRO COMBO ROPE + HANDLE

A specific rope and handle package for foiling. Want to foil in the first wave or second wave? We have you covered, no matter where you're riding. Our 14" wide synthetic carbon handle with a high-end R8 multi section mainline will get you where you want to be…


Countless people with no watersports background have had fun, successful flights on the 14" mast height then quickly graduated to the 17" height position. More advanced riders can session the second wave in the 20" height position with the mast all the way forward on the tracks.
WINGS MADE BY AIR



So we make our wings using ice and air. Ronix proudly presents some manufacturing usually reserved for F1 wings. A lighter, more responsive environmentally friendly way of molding parts without any unused resin.

CLEAN WATER
The result of this process builds the thinnest trailing edge with the cleanest exit in foiling.
The aspect ratio, profile of the wingspan all play such crucial roles – but will be overshadowed if the water disruption isn't greatly minimized. When you take that first cutback you will instantly feel the difference.

The laminates go in "dry" and just the right amount of frozen epoxy is then infused into the carbon fibers. Then each product is put into an air chamber where the PSI is turned up to a level that no deep-sea diver has witnessed.
Through the 2 hour plus cure time the entire product molds equally regardless of its direction based on evenly dispersed pressurized oxygen. There is no creese or flash line – just a perfectly altered part without any stress points. The result is the thinnest, purest profile available. When you take that first cutback you will instantly feel the difference.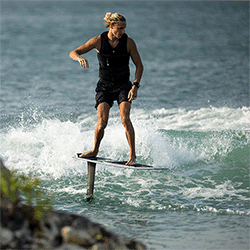 RONIX FOILS - 5 years in the making.
It takes time to be timeless.
LEARNING TO FOIL:
FLIGHT SCHOOL
Everything you need to learn to foil like a pro.

WAKEFOILING 101

WHY WE FOIL

FLIGHT OF THE NAVIGATOR
Shop the complete
foil kit + Foil Board