PARK BOARD TECHNOLOGY
FLEX FAMILY



Welcome to the 2024 Flex Family – a simple guide to better understand the reasoning behind our 17 models of men's, women's, and kid's flex boards. We came to a point where not everybody was happy with one traditional flex zone because of their personal riding styles, so we analyzed how a broad range of rider's ollie, flex, and release off the water and features. The result was a need to have some boards with pressure points in the center, some in the tip/tail, others with softer rails, and others with a consistent flex pattern. Park riding is going in so many directions, so we created a simple outline to better understand the adaptive traits of our 4 different categories, and 6 different series each with their own specific unique riding style.


FLEX ZONES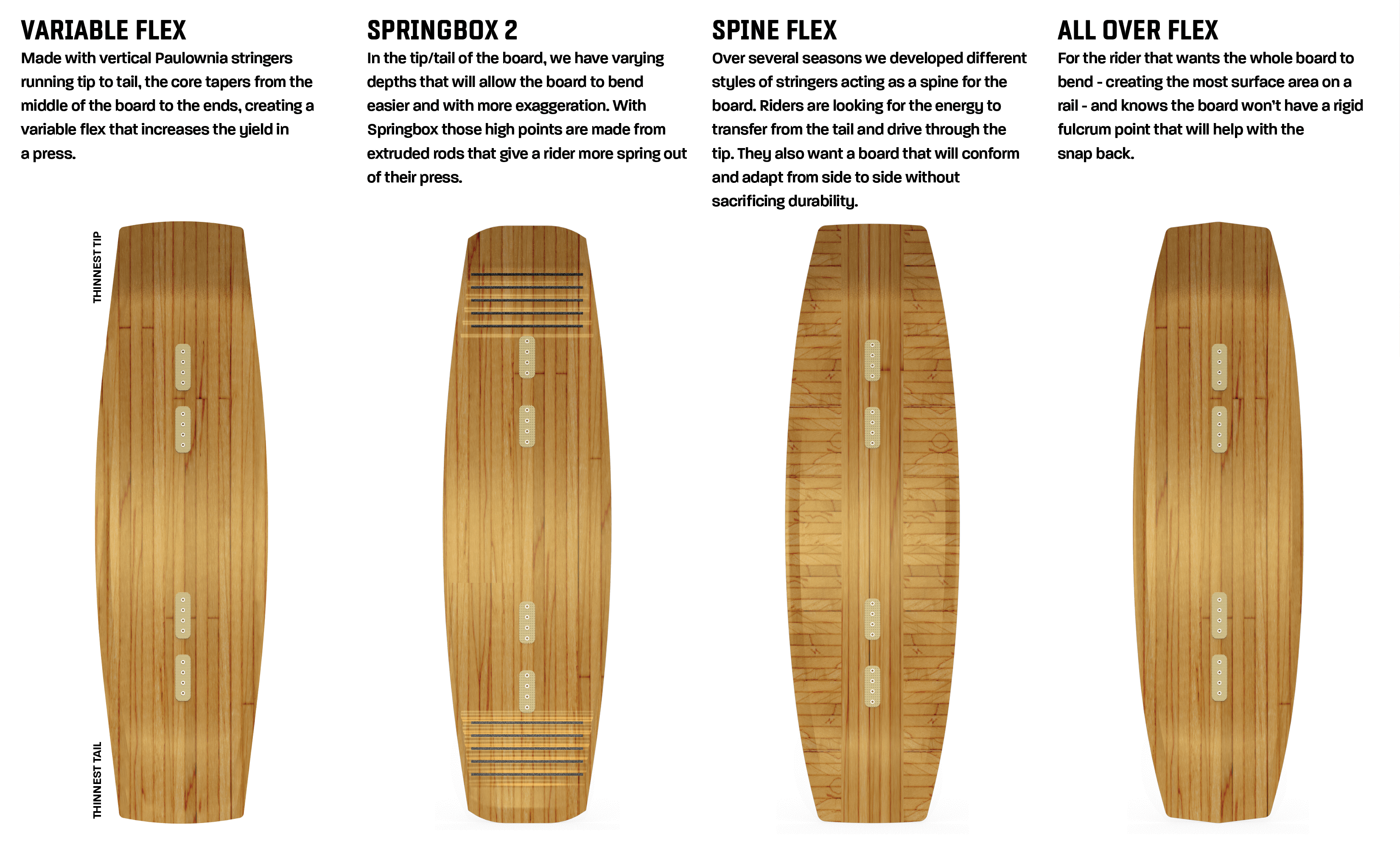 FLEX RATING
We have a flex testing machine that can gauge the recoil of a board. The higher the number – the more the board will want to react back to its original rocker line, while the smaller number means the board will be softer and more adaptive on rails.


PARK BOARD MATERIALS
The world of park riding is going in so many directions these days - and so are the wood grain patterns of our cable line up. The latest assembly of malleable water giants for your viewing pleasure.
SIDEWALLS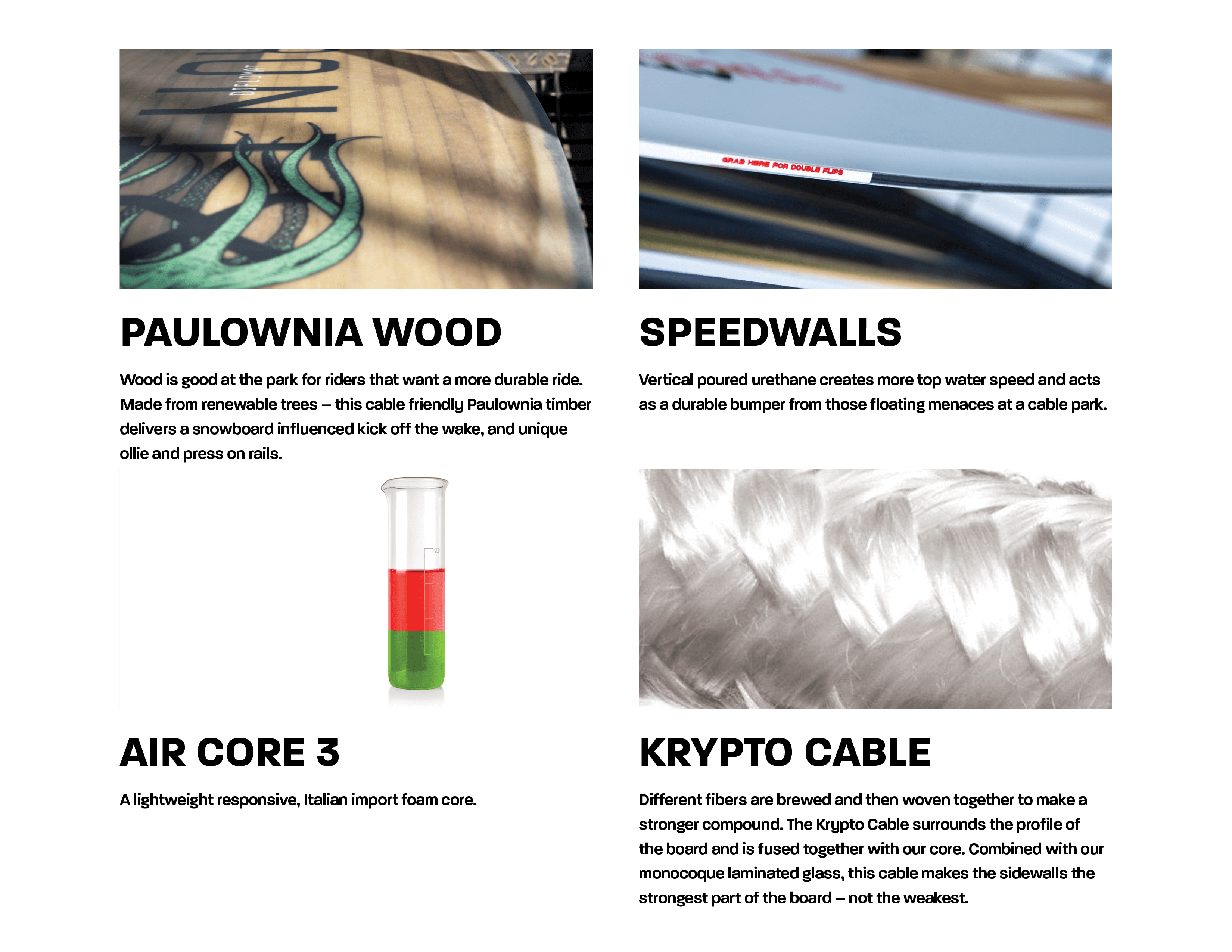 MISC