Enjoy the fresh smells of summer. Teaming up with a world-renowned chemist, we set out to create a collection of Marine Hygiene to make your boat shine. Focusing on our favorite summer smells, Pineapple, Piña Colada, Coconut, and the Fresh Laundry scent–we wanted these cleaners to enhance those great summer memories. Keeping the mixology environmentally kind, we are proud to debut these 4 necessities for any esteemed boater.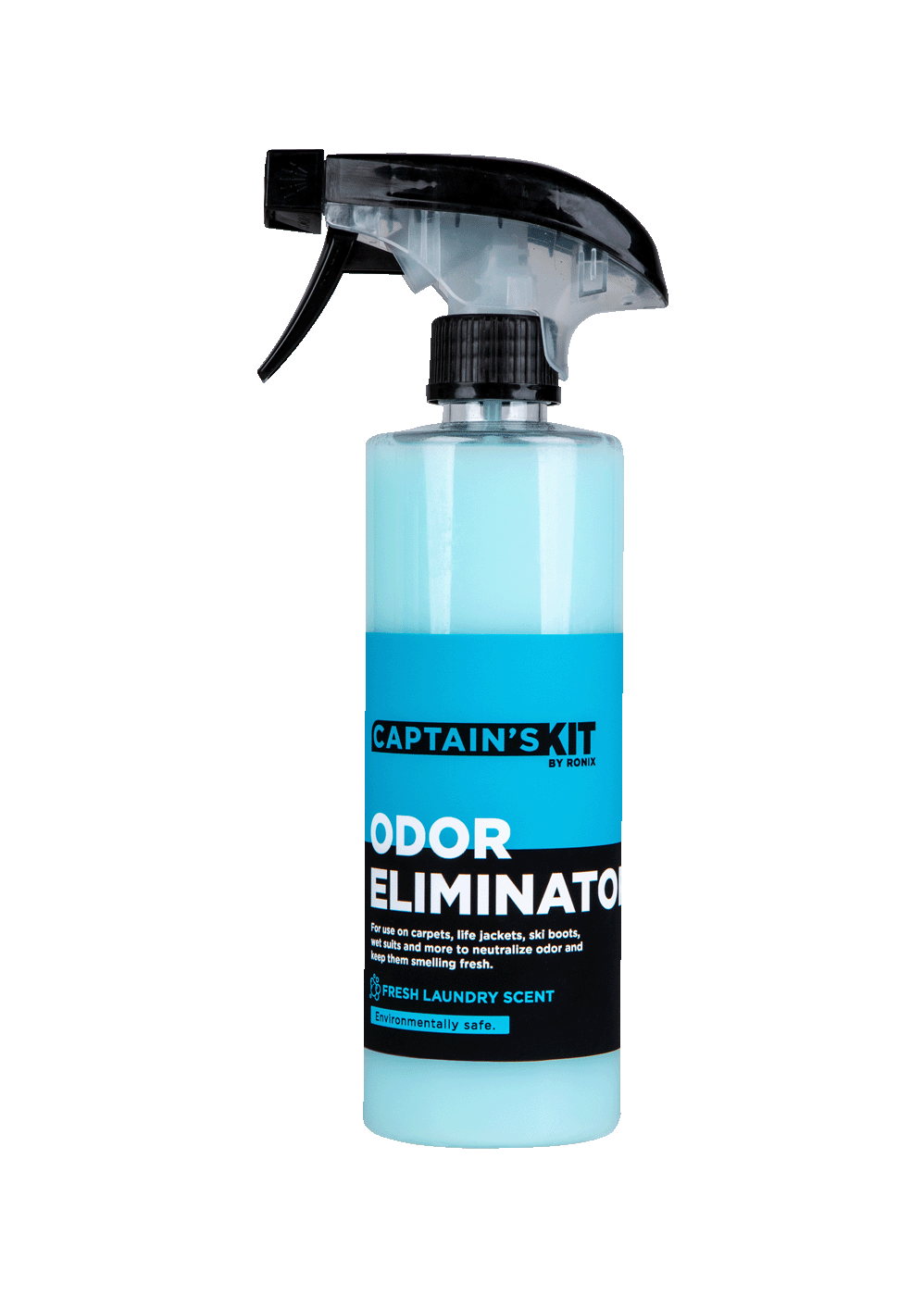 Odor Eliminator
For use on carpets, life jackets, boots, wetsuits and more to neutralize odor and keep them smelling fresh. In addition to fighting the fun, this aroma neutralizing cocktail will leave a lasting scent of Fresh Laundry.
All Purpose Cleaner
For use on all surfaces of your boat. Gentle on soft surfaces but tough enough to remove build up. Freshly brewed with that classic Coconut aroma.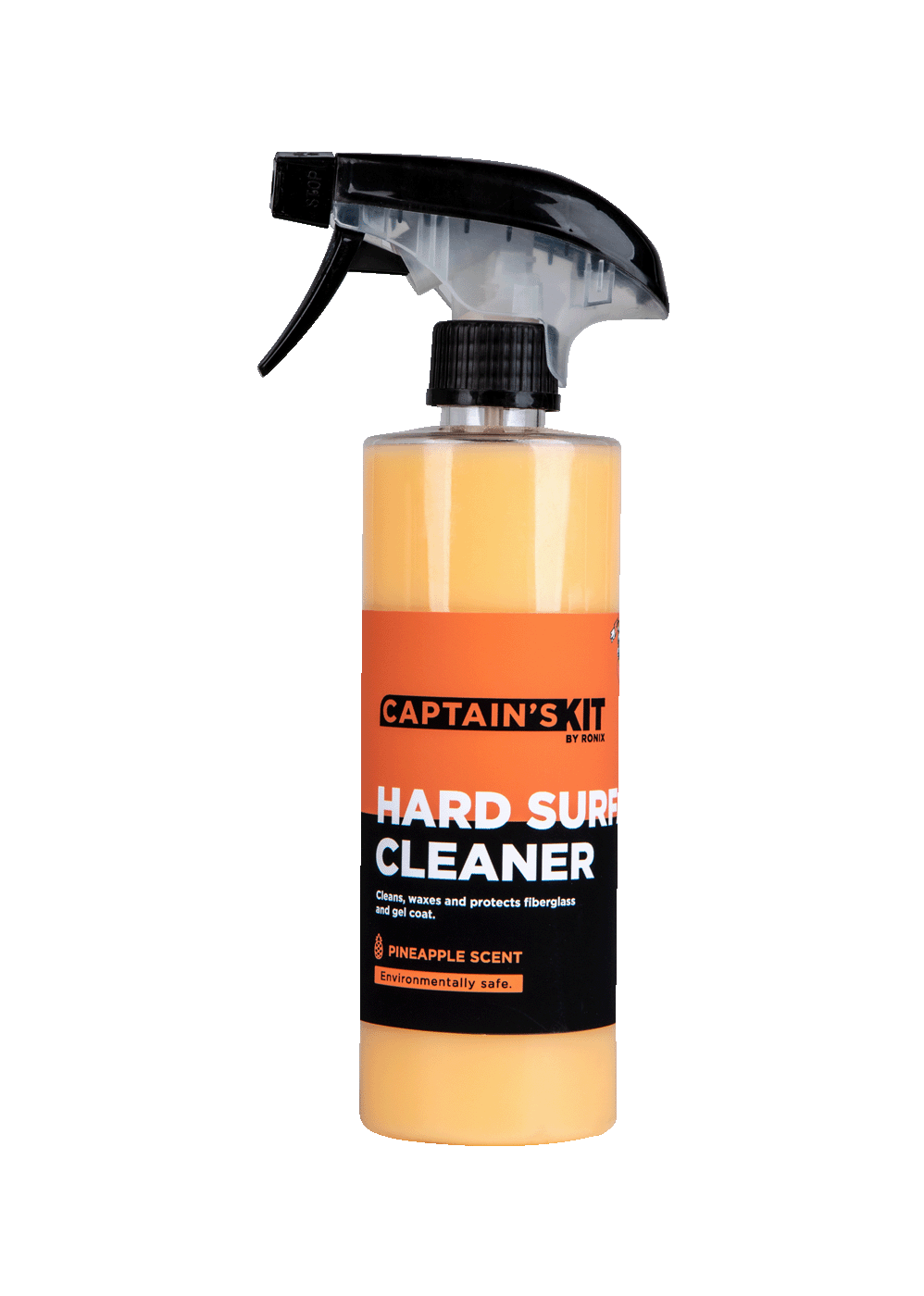 Hard Surface Cleaner
Cleans, waxes and protect fiberglass and gel coat. Another environmental gem to shine your baby - leaving you with a Pineapple fragrance.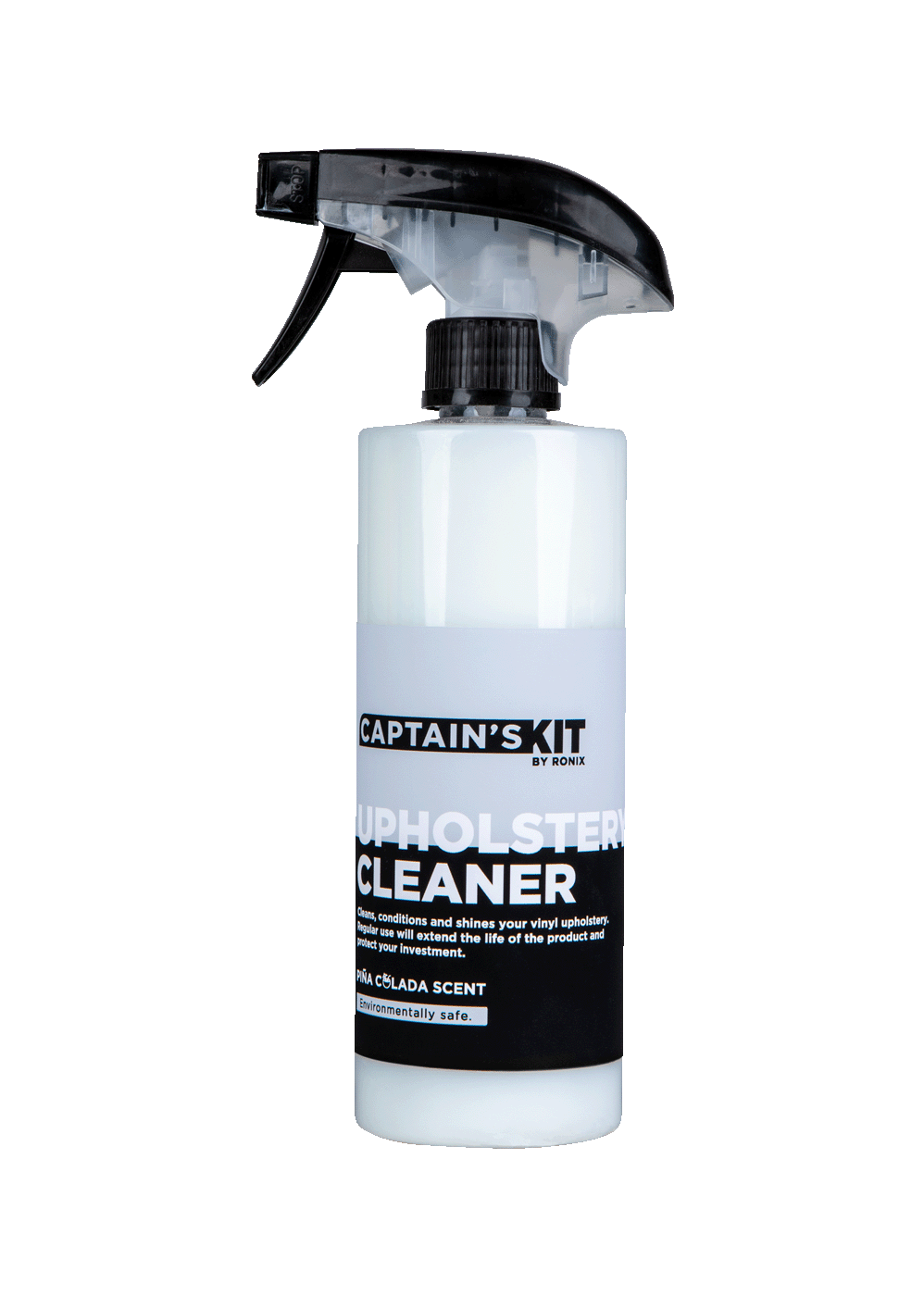 Upholstery Cleaner
Cleans, conditions, and shines your vinyl upholstery. Regular use will extend the life of the product and protect your investment. If you like Piña Colada and getting caught in the rain, you will dig this smell.