A new shape with even more stability, speed, and freedom
For over a century Parks Bonifayhas continually refined wakeboards, this new shape has an oversize sweet spot with even more volume in the tip/tail and has an easier release off the wake with a new rounded profile. Parks has been wakeboarding for decades and through that time words like aggressive, reactive, and explosive have been replaced with smoother, faster, and predictable. That started with the rocker line–we created an arc that allows any rider to go into the wake blindfolded and they will know exactly how the board will lift off the water every time. This smooth take off also has more glide speed putting less strain on your body. To give the rider fast, free cutbacks, we"borrowed" technology from the golf industry and ran dimples through the entire bottom of the board to reduce friction from the water and create a board that will break free unlike any other shape out there. We reduced the amount of sidecut this year, but the added volume creates a bigger sweet spot for easier lift and more controlled landings
RIDING STYLE
BOAT | ADVANCED | INTERMEDIATE
CONSTRUCTION
MODELLO-TEE BOX TECHNOLOGY:
A board that rides looser, higher, and has less resistance with the water.
ROCKER
CONTINUOUS
ENERGY
INSTANT: 6
FINS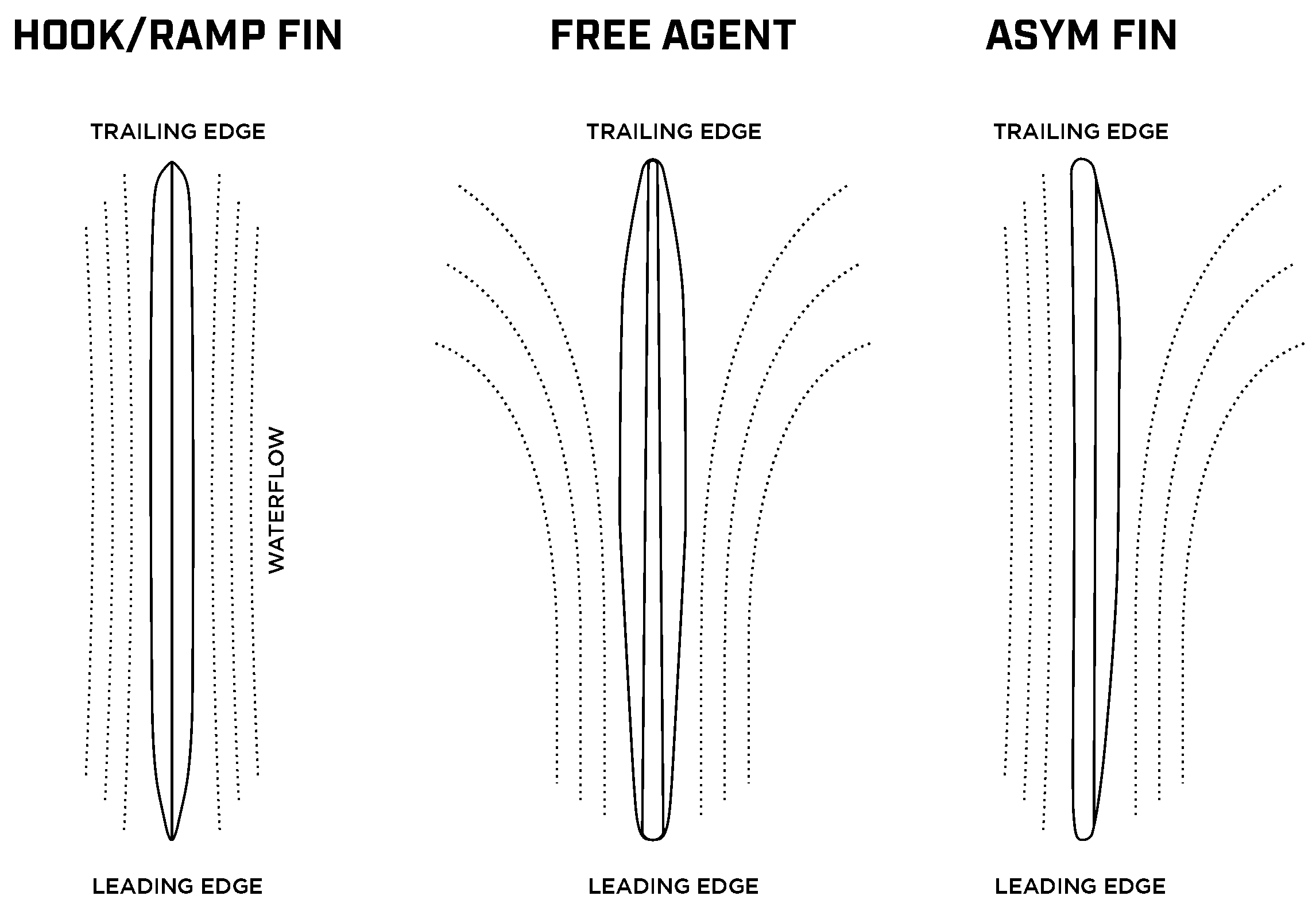 3-STAGE ROCKER
An exaggerated rocker line with a later arc and a higher degree of angle at the tip / tail. This style of rocker creates more of a instant explosive buck off the wake for riders that go behind a big boat wake. Wakeboarders riding behind smaller wakes will still feel like they are getting a solid vertical kick.
HYBRID ROCKER
The everyday rockerline for the rider that wants to experience all traits of speed, lift and landings. Depending on how much angle you have into the wake you might experience a more explosive vertical take off, or a faster smoother release off
the wake.

CONTINUOUS ROCKER
For riders looking for a smooth, fast trajectory. This tip/tail has a more subtle arc so a rider doesn't loose any speed leaving the wake. As a result, you can fly longer and carry that speed so you will land softer. You can go into the wake blindfolded and still know exactly how it is going to release off the wake.
INSTANT ENERGY

The energy takes place the second the tip of the board hits the wake. A quicker way to generate lift off the transition as the energy takes place sooner and harder. For riders that can handle the extra kick.
STORED ENERGY
A more relaxed for snap for entry level to intermediate riders that are looking for a consistency over power.
Size Chart
Size

(CM)
Height

(Inches)
Stance

(Inches)
Center

(Inches)
Surface

(Sq Inches)
Weight

(LBS Range)
135
2.4
21.5-25.5
16.9
798

Up to 165

140
2.5
23-27
17.1
837
145-185
145
2.6
24-28
17.3
877
170+